Interested in this product?
Send Request for Quotation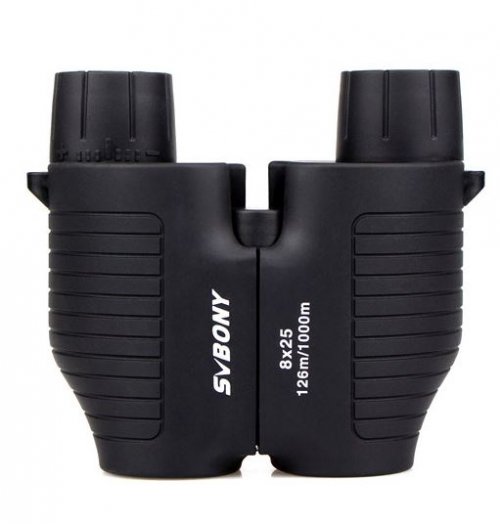 This binoculars is by SVBONY. It is a 8x25mm fixed focus binoculars. Therefore you don't need to adjust the focus. It will be clear at all distance.
It comes with 8x magnification which give you enough power to view any object closeup. Great for outdoor such as concert, field trip, vacation, soccer match etc. .
It comes with non-slip rubber coating, which provides firm grip.
Specifications:
Brand: Svbony
Model: SV10
Magnification: 8x
Objective diameter: 25mm
Eyepiece diameter: 15mm
Focus System: Fixed-Focus
Prism Glass: BK-7
Lens Coating: FMC
Eye Relief: 13mm
Exit Pupil: 3.1mm
Colour:Black
Material:Rubber + glass
Size:About 100x100x50mm
Box includes
1PCS Fixed-focus 8x25mm Binocular

1PCS Carrying Case

1PCS Neck Strap

1PCS Lens Cleaning Cloth

1PCS User Manual

Price: RM80