Interested in this product?
Send Request for Quotation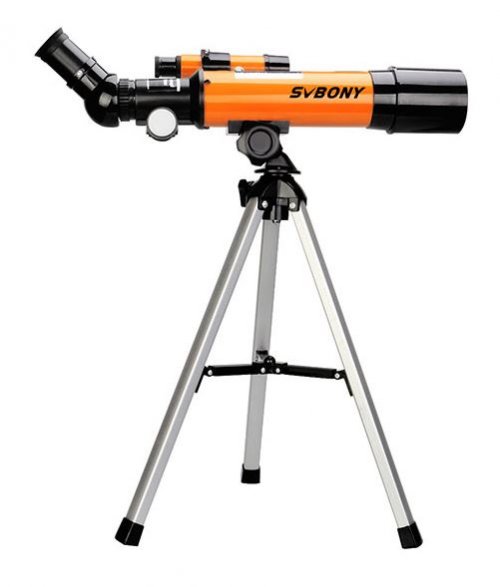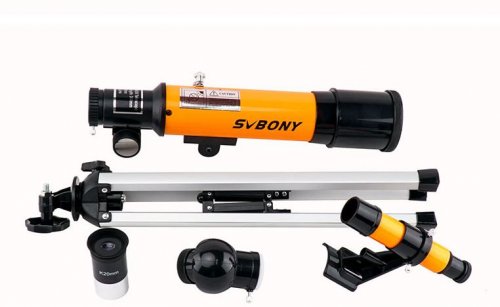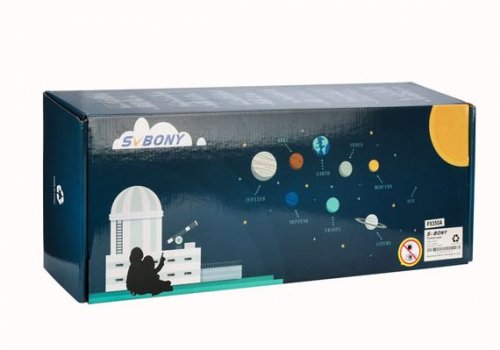 This is entry level telescope that is great for kids. It has an aperture of 50mm and focal length of 360mm. With its supply eyepiece, you can get 18x magnification. Good enough to see craters on the moon.
Very easy to setup and it comes with a beautiful box, great as a birthday present. Did we mentioned the tube is orange in color....kids love it
Type:Monocular

Model Number:SV502

Material:Metal

Optical System:Refractive

Aperture:50mm

Focal length:360mm

Focal Ratio:F7.2

Viewfinder:5x20 Optical

Eyepiece:K20mm

Zenith Mirror:45-Degree Erect Image Prism 1.25''

Tripod:Adjustable Table-top Aluminum

Color:Orange
Price : RM195
We recommend adding a medium power eyepiece and a 2x multiplier lens to increase the magnification of the telescope.
Please call 012-4317980 for advice.
Copyright © 2008 Perseid Sdn Bhd.By Trilobyte