This is the newest mount from Sky-Watcher.
It combined the best of the popular Sky-Watcher Star Adventurer 2i star tracker and AZGTi mount.
It can handle variety of astro-imaging accessories without worrying about overloading as it has a payload capacity of 11lb.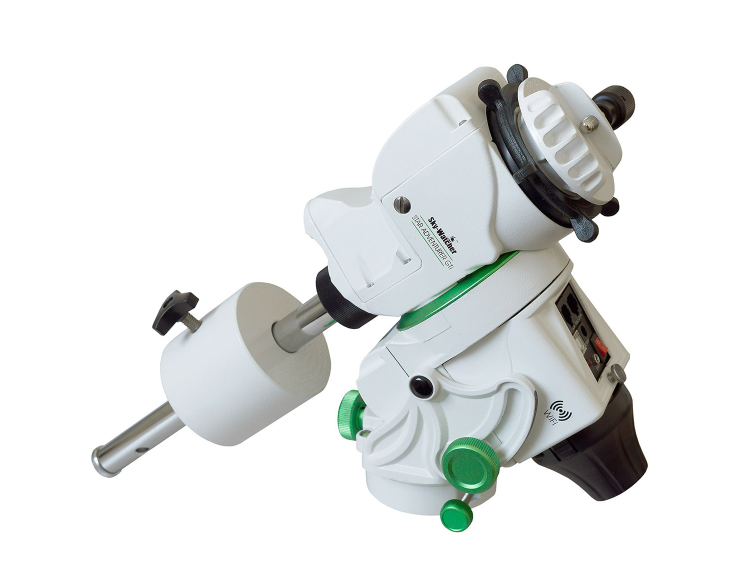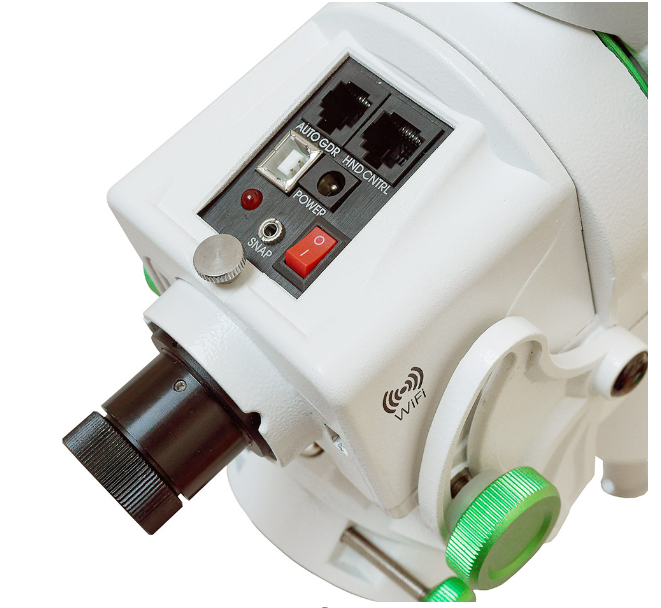 The SA GTi features many ports for added functionality in addition to its amazing tracking capabilities. It can be operated wirelessly with eight AA batteries or from external wired power source with 2.1mm female power port. The pier extension will give you ample clearance for most setup, preventing your tripod/counterweight or equipment to come in contact with the tripod.
You can control the mount via your phone using SynScan Apps (available via apps stores). Excellent tracking comes from all-metal gearing . The RA gear comes with 180 teeth for high accuracy tracking performance.
You can find multiple ports such as ST guiding port, 2.1mm power port, SNAP port, USB-B port to connect to computer adn also DSLR shutter control port. There is also a port for optional SynScan hand controller (sold separately)
- Payload: 11 lb
- Self-weight: 5.7 lb
- Counterweight: 5 lb(1 Incl., 1 Opt.) 1.3 lb, Dual-Tilt, Removable Rod
- Polar Scope: Built in polar scope with illuminator
- Latitude Range: 0 to 70 Degree
- Connectivity: Hand Controller, USB, Wi-Fi Autoguider, DSLR
- Controller: SynScan Pro App (Android/iOS/PC) SynScan Hand Controller (Opt.)
- Power: DC 12V or 8-AA Batteries
- Compatible with 3/8"camera tripod thread
Please more info, please contact me