No, we are not going out of business.
In fact, we have too many telescopes coming in that we need to clear fast. So, we are giving you discount that may not be offered again.
In the coming days, I'll post feature products with price I think should be lowest you can find locally.
If you see anything you like or want more information, you can either pm me or whatsapp me at 0124317980
If you don't see anything on the list, you can check with me.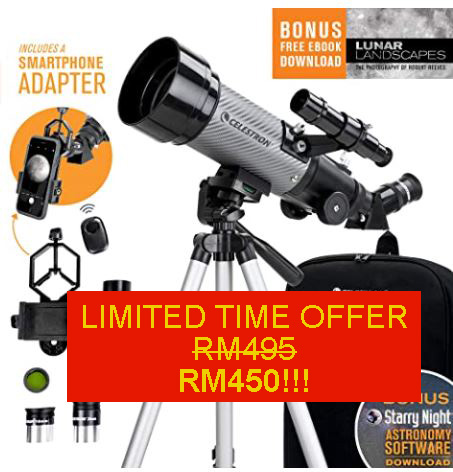 For starters, one of our best selling telescope, Celestron Travel Scope 70DX which we usually priced at RM495 will now be offered for the price of RM450. The lowest we have seen locally. And we will ship to you free to anywhere you are within Peninsular Malaysia.
For more information, please check out the product page.
https://www.perseid.com.my/celestron-travel-scope-70dx.html
Do hurry as we only have 20 units available for this promotion.